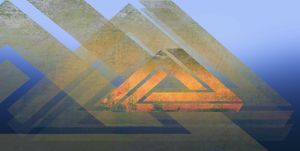 VERIFIED BUYER 
7 years of listening and still love it! 
★ ★ ★ ★ ★ 5 
Mary P | April 9th, 2018 
I have listened to this music for 7 years and I still enjoy it! There is such beauty, message and intention. Especially as a musician and vocalist, I can appreciate this album and I listen to it nearly every day. Its beauty washes over me and brings balance and a sense of delight that few other CDs in my collection do. 
VERIFIED BUYER 
This is a very relaxing album 
★ ★ ★ ★ ★ 5 
Edith Cole | May 2nd, 2016 
The haunting music on this album transports me to a state of total relaxation better than any music I've experienced. The repetition of Indian chant and the soothing sound of Celtic harp make a wonderful combination. This is not for pure etertainment or dinner music; it is for meditation and relaxation. 
VERIFIED BUYER 
Calming 
★ ★ ★ ★ ★ 5 
Colleen | November 12th, 2015 
I've had the pleasure of owning this and Ardas (also by Singh Kaur) for the past 8 years. They are truly wonderful and are very, very calming. 
VERIFIED BUYER 
I love Mender of Hearts! 
★ ★ ★ ★ ★ 5 
Mary M. | May 17th, 2014 
Mender of Hearts is one of my all-time favorite songs. It is peaceful and relaxing but upbeat at the same time. 
VERIFIED BUYER 
MOST POPULAR MEDITATION MUSIC: A Standard 
★ ★ ★ ★ ★ 5 
Kathryn Alice Soulmate Expert | November 8th, 2013 
Most yoga teachers and workshop leaders include this CD in their collections. Particularly the track Mender of Hearts is an amazingly healing background selection for guided meditations, contemplative exercises and yoga cool-downs. It is hard to beat this beautiful, warm, mystical music. The music is incredibly enchanting with its amazing harp of Kim and the beautiful voice of Singh Kaur. If you are building a collection of music to heal by, work by or teach by, this is an absolute MUST-HAVE. It will aid your work in ways you can't imagine. 
VERIFIED BUYER 
This is good music for healing. 
★ ★ ★ ★ ★ 5 
Roman Morgan | June 24th, 2011 
This song was introduced to me by a friend who was using the CD to heal from a bad divorce, along with therapy. I have it in my collection and listen to it often when my heart needs opening.