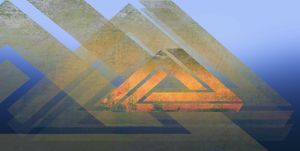 VERIFIED BUYER 
Thanks! 
★ ★ ★ ★ ★ 5 
Jayne (Winnipeg, Manitoba) | August 5th, 2018 
This is beautiful and came into my life right when I needed it! 
VERIFIED BUYER 
I am so happy for this! 
★ ★ ★ ★ ★ 5 
Stephanie (Los Angeles) | April 23rd, 2014 
Wow, love all your tracks! listening now! thanks for the gift of your music! will spread the word! Great spirit is moving me right now! 
VERIFIED BUYER 
MUCHAS F E L I C I D A D E S !!! 
★ ★ ★ ★ ★ 5 
Maria (London) | September 13th, 2013 
MUCHAS F E L I C I D A D E S !!! Es buenisimo tu CD! Tienes una voz muy muy linda y excelente. Definitivamente que lo compro. 
VERIFIED BUYER 
Nice! 
★ ★ ★ ★ ★ 5 
Tony (Orlando) | May 13th, 2013 
Your music is beautiful. You have an amazing voice. 
VERIFIED BUYER 
Congratulations to you all! 
★ ★ ★ ★ ★ 5 
Anthony (Portland) | May 10th, 2013 
Just listened to some of the sample tracks from the CD.... I'm quite impressed! The music is great and the production quality is quite high. :) Congrats to the whole 'crew'. :)" 
VERIFIED BUYER 
Oh my god, beautiful! 
★ ★ ★ ★ ★ 5 
Lila Devi (Elmer) | September 27th, 2012 
Ambika Devi! Hey!!! You are an inspiration! How lovely, sacred goddess! Sending you lots of love and thanks, will always remember you in my heart! 
VERIFIED BUYER 
In La'Kech, serendipity.....synchronicity..... 
★ ★ ★ ★ ★ 5 
Jennifer (Bend) | May 3rd, 2012 
Wow Ambika Devi, this is awesome. I am so happy for you that this is now finished and weaving the sound healing into all. 
VERIFIED BUYER 
Hit! 
★ ★ ★ ★ ★ 5 
Aaron R. (Raleigh) | June 17th, 2011 
elegua is a hit! very cool 
VERIFIED BUYER 
Very pleasing to the ear. 
★ ★ ★ ★ ★ 5 
Alex (Palm City) | February 2nd, 2011 
Have heard several excerpts from this CD and it is excellent. As a consumer it is very pleasing to the ear, very spiritual. As a musician I found it to have great depth and talent - very well written and composed. Not the typical neo-chant drivel one has been finding in this genre. Groovy stuff. 
VERIFIED BUYER 
Exciting Masterful Album 
★ ★ ★ ★ ★ 5 
Dave the Schtick - At One Yoga | August 18th, 2010 
I'm excited to share the music of Ambika Devi. It's the perfect music to put you in the zone when needing to meditate, make love, or make love while meditating. Trancey, delicious, beautiful, masterful. The album is called Enchantment and is brand new on the Invincible Music label. If you are looking for meditative music, expertly played, superbly produced, with exceptional vocals, then you need look no further. 
VERIFIED BUYER 
Party of a Yoga Album! 
★ ★ ★ ★ ★ 5 
Sat Nam (Phoenix) | July 28th, 2010 
Amy Ford AKA Ambika Devi's album Enchantment is a rarity in yoga music. It mixes a plethora of styles: Buddhist, Native American, Sikh and Hindu chants with unique instrumentation like didgeridoo. The result is a fun, upbeat, danceable party of a yoga album.